How will humans live on Mars for 240 days?
Objective — Design a habitation that works like a lab, yet feels like a home, envisioning a permanent human presence on Mars.
"Our goal is to develop a high-fidelity, human-in-the-loop, Mars surface analog in support of next generation human exploration missions."
Design Process
Observational Study
User Interviews
Usability Testing
Programmatic Review
Anthropometric Analysis
Environment Design
Task Analysis
User Flows
Requirements Analysis
User Journey
System Integration
Iterative Prototyping
CAD Modelling
Design Visualization
Design Presentation

With Hestia, NASA takes a first step
in Mars habitation design.
From Skylab to the ISS, Hestia is the next evolution of space habitations,
NASA's testbed for human life on Mars.
Design Scope
What are the constraints?
70+ Crew Functions
4 crew members
120-180 days
40 Million miles from earth
20 ft diameter
3 levels
No outside air
No outside water
0% Starting Habitability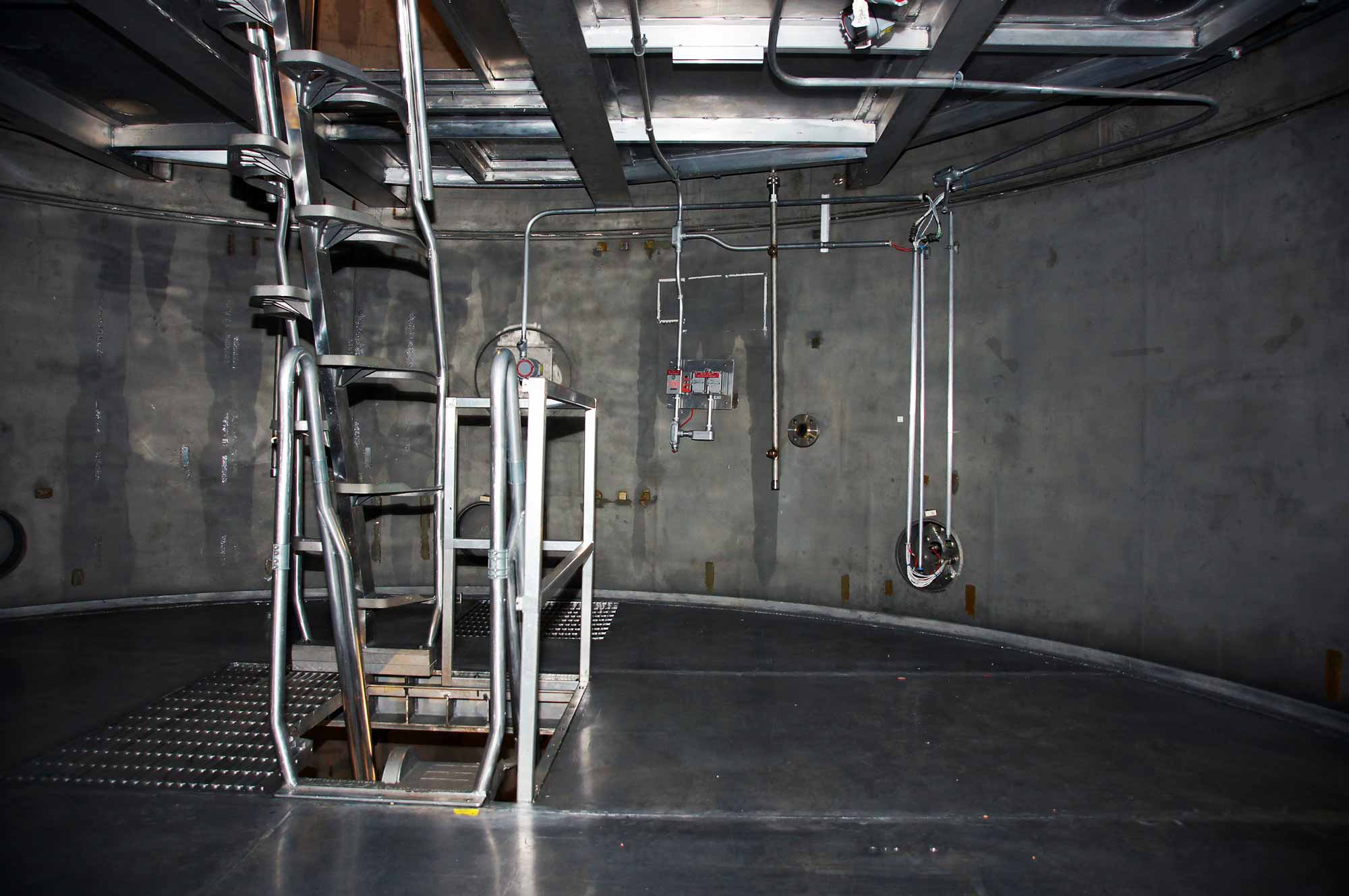 HESTIA Habitation,
May 2016
, 100% Steel,
0% Livability
Design Research
What would you need to live on Mars?
Research Activities — Sample space food, interview systems specialists, user test with astronauts, & tour a full-scale model of the International Space Station.
Task & System Requirements
What does it take to live in space?
Focus — Investigate how astronauts interact with habitation systems & build knowledge of task requirements.
User Research & Testing
What is it like to be an astronaut?
Precedent Studies
What has NASA tried before?
Analysis — More flexible space for maintenance, larger & more private crew quarters, separate noise & smells from command deck, thoroughly consider emergency responses.
Insights & Strategy
What makes a habitation successful?
Process — Bridging research to habitation design requires full integration of activities into optimized workstations & habitation decks.
System Integration
3 levels, 20 ft diameter, what goes where?
Process — Tons of sketches, continuous review & revision, drawing insights from all levels of research.
Concept Development
How many iterations?
Process — Endless architectural sketches, a million discarded ideas, dozens of stakeholder interests to balance.
Habitation Experience
How best to communicate 500 hours of research & prototyping?
Deliverables — Sketches & architectural plans, CAD model of the habitation, renderings of every system & workstation, & a presentation to NASA Divisional heads.
3... 2... 1... Blast-off?
Where is Hestia now?
While Mars remains 40 million miles away, NASA continues developing Hestia, both through university partnerships (including RISD), as well as at the Johnson Space Center Hybrid Reality Lab.